Speakers



Prof. dr. Chris Dainty
Christopher Dainty is a professor who researches optical imaging,scattering and propagation. In these areas he has published a number of books. He has co-authored around 170 peer-reviewed papers and some 300 conference presentations. In October 2002, Professor Dainty moved to The National University of Ireland, Galway where he is currently Chair of Applied Physics and Science Foundation Ireland PI. He is simultaneously on extended leave from Imperial College. Professor Dainty has been active in teaching optics and physics throughout his career, at the undergraduate and postgraduate levels and in continuing education. He has supervised 58 PhD Theses and currently has 5 PhD students. During his career, Professor Dainty has interacted and collaborated extensively with industry. He is the recipient of multiple prestigious prizes, a Fellow of The Optical Society of America, SPIE, The Institute of Physics(UK) and The European Optical Society, and served in key positions of different international organizations. Recent positions are Director at Large of the OSA for the period 2005-2007 and 2011 President of OSA (Past President in 2012).


Prof. dr. Thomas Bifano
Thomas Bifano directs the Boston University Photonics Center (BUPC), a core facility and academic center of excellence comprised of thirty-five faculty members from seven academic departments, eighty graduate students, and ten staff members. He leads BUPC programs for education, scholarly research and development of advanced photonic device prototypes for commercial and military applications. He manages a state-of-the-art facility that includes more than a dozen special-purpose and shared research laboratories and a large business incubator. Dr. Bifano also serves as a Professor of Mechanical Engineering, and was Chair of the Manufacturing Engineering Department from 1999-2006. His research focuses on modeling, design, production, and use of micro-electro-mechanical systems (MEMS) in optical applications. He is a founder and CTO of Boston Micromachines Corporation in Cambridge, MA, a leading producer of deformable mirrors for applications in astronomy, bio-imaging, and defense.



Dr. Ivo Vellekoop
Ivo Vellekoop received his masters and PhD degrees in the Complex Photonic Systems group of the University of Twente (UT) and worked as a postdoc at the Physical Systems Biology group of the University of Zurich, and at the Biophotonics Laboratory of the California Institute of Technology. Together with Allard Mosk (UT), he demonstrated that light can be focused sharply through non-transparent materials: egg shell, paint, paper. This pioneering work was elected as one of the top 10 physics stories of the year by the American Institute of Physics in 2008. Since then, Ivo worked on applications of this method, including a fluorescence microscope that can see through scattering membranes. In the Biomedical Photonic Imaging Group he is developing novel biomedical imaging methods that use elements of this revolutionary technology.





Dr. Volker Sorger
Volker J. Sorger is assistant professor in the Department of Electrical and Computer Engineering, and the director of the Nanophotonics Labs at The George Washington University. He received his PhD from the University of California Berkeley. His research areas include opto-electronic devices, plasmonics and nanophotonics, including novel materials. Dr. Sorger received multiple awards such as the AFOSR YIP award, MRS Graduate Gold award, and Intel Fellowship. Dr. Sorger is the executive chair of the OSA Nanophotonics technical group, editor-in-chief for 'Nanophotonics', CTO of BitGrid LLC, and member of IEEE, OSA, SPIE, and MRS. Lastly he is the founder of the 'Materials for Nanophotonics' subcommittee at the Integrated Photonics Research (IPR) topical meeting, and currently serving on a task force of the National Photonics Initiative (NPI).




Prof. dr. Gleb Vdovin

Prof. dr. Gleb Vdovin will give his inaugural lecture as professor at Delft Center for Systems and Control. Gleb Vdovin received his MSc in Laser Optics from The Leningrad Technical University of Fine Mechanics and Optics, USSR, in 1986, and his doctor's degree from TU Delft, in 1996, with thesis "Adaptive mirror micromachined in Silicon", in 1996. He founded Flexible Optical B.V, a company that develops, produces and delivers a wide range of adaptive optical systems and components for adaptive wave-front correction and generation. Professor Vdovin is working alongside of Michel Verhaegen in the Smart Optics Laboratory as part time professor. The topic of his inaugural speech will be integrated design of smart optics systems.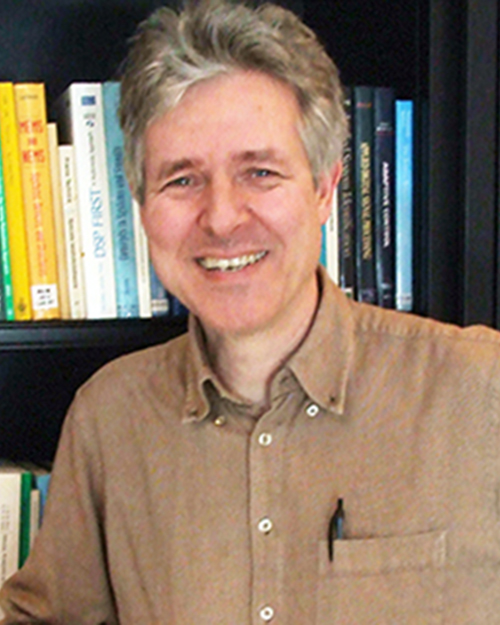 Prof. dr. ir. Michel Verhaegen

Michel Verhaegen will be chairing the symposium and teaching in the one day school on March 3. Michel Verhaegen received an engineering degree in aeronautics from the Delft University of Technology, Delft, The Netherlands, in 1982 and the doctoral degree in applied sciences from the Catholic University Leuven, Belgium, in 1985. He is section leader of the section N4CI of the Delft Center for Systems and Control and principal investigator of the group Control for Scientific Imaging and Instrumentation (CSi2). He is participating in several European Research Networks. His main research interest is the interdisciplinary domain of numerical algebra and system theory. In this field he has published over 150 papers. Current activities focus on the transfer of knowledge about new identification, fault tolerant control and data-driven controller design methodologies to industry. Application areas include smart structures, adaptive optics, and wind energy. In 2013 he received an advanced ERC Grant for his iCON research program, striving to combine real-time feedback control with post-processing for image restoration.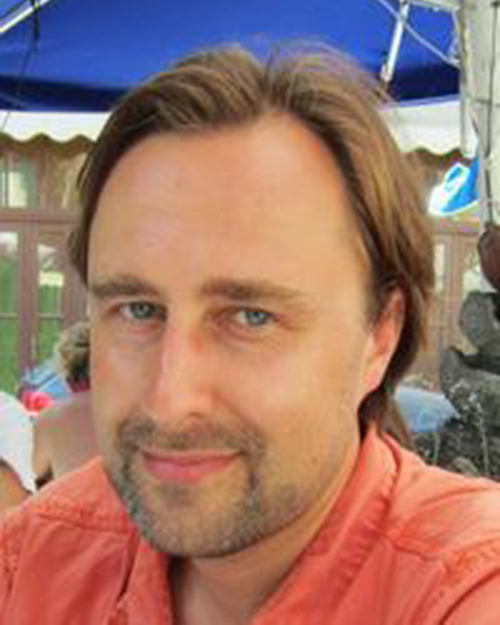 Dr. Oleg Soloviev

Oleg Soloviev will be teaching in the one day school on smart optics technologies. Dr. Oleg Soloviev received his MSc in Mathematics Cum Laude from the Moscow State University, Russia, in 1994 and his PhD from TU Delft, the Netherlands, with a thesis "Methods and sensors for accurate wavefront measurements", in 2006. His experience includes design and development of phase retrieving and wave-front sensing algorithms, deformable mirrors, integrated and discrete analog and digital electronics. Since 2006 he is employed as a Senior Associate at OKO Tech. He is a part time senior researcher at the Smart Optics Lab in collaboration with Gleb Vdovin and Michel Verhaegen, and teaches on adaptive optics.